The Pembina Gorge offers a variety of outdoor activities including kayaking, hiking, horseback riding, OHV riding, and mountain biking.
Walhalla has a cost of living rating of 71.9 which is well below the USA average of 100 and the state average of 89.9. The biggest reason for our rating is the low cost of housing. Looking to work remotely? Walhalla may be a great fit for you and your family!
Homes for Sale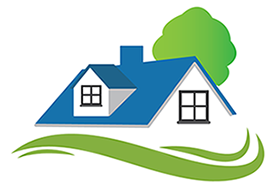 Numerous initiatives, events and projects are underway to help enhance the quality of life here in Walhalla for the betterment of the entire community.
Nestled along the bends of the picturesque Pembina River, Walhalla is a community that is "steeped in history and blessed with beauty." Whether folks are interested in the 90-million-year-old Cretaceous history of the Western Interior Seaway that once covered our area . . . or the story of the famous Ancient Glacial Lake Agassiz that covered the area 10-20,000-years-ago . . . or the Paleo-Indians/Early peoples who once called the Pembina Gorge home . . . or the Metis fur-traders and trappers who "rendezvoused" at the Gingras Trading Post . . . or the Scandinavian, German, Scottish, Icelandic settlers who farmed our rich soil here in the Red River Valley . . . or the modern-day farmers who have worked the land now known as the "Bread Basket of the World . . . or the skiers, boarders, birders, bikers, hikers, kayakers, campers who now "rendezvous" in the Pembina Gorge, Tetrault State Forest, Riverside Park or Frost Fire Park . . . there is something of interest for every member of the family to enjoy here in our friendly community. As the second-oldest community in the state (second to Pembina), there are hundreds of historic prairie churches, one-room schoolhouses, cemeteries, and other buildings that are sprinkled all throughout the area.

Hunters have flocked to this area for years as a prime hunting area, too. Many annual events have attracted thousands of people to the area, too, including the annual Giant Pumpkinfest Celebration, the 4th of July Celebration, Oktoberfest out at Frost Fire and numerous holiday celebrations. With its rich, colorful history and natural scenic beauty, the best is yet to be for our friendly community!
Hours: Mon 6AM-2PM
Tues 6AM-2PM and 5PM-7:45PM(Take out only)
Wed 6AM-7PM
Thur 6AM-2PM and 5PM-7:45PM(Take out only)
Fri 6AM-2PM and 5PM-7:45PM(Take out only)
Sat 6AM-2PM and 5PM-7:45PM(Buffet only)
Sun 8AM-2PM